Farmers Market
DE COPPI MARONE will be available from this Sunday 15th May. ,
Located at the Adelaide Showground Farmers Market (5min drive from the CBD.The market has moved to a new space inside the Wayville Showgrounds to provide twice as much room, enable social distancing and reduce overcrowding.
This is the largest Farmers market in South Australia.The market is free to enter and is sited in and around the Stirling Angus hall.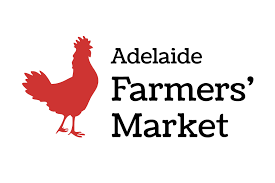 2022 Open Times
You can find us at the farmers market on Sunday mornings during the Chestnut season the Market is open 8.30am - 12.30pm.
NOTE
- Please check for regular updates duringApril/May 2022 as the Chestnuts season lasts only 4 to 6 weeks starting at Easter 10/April/2022.
Location
The Adelaide Farmers' Market is now located inside the showgrounds site. From our previous home head north towards The Showground Ferris Wheel with the arena on your right and we are by the Stirling Angas Hall. Our stall is on the eastern side of the market. Car parking and market entry is via Rose Terrace, Wayville.
Contacts are Phone 08 8231 8255-- Website adelaidefarmersmarket.com.au -- E-mail admin@adelaidefarmersmarket.com.au
Adelaide Showground Farmers Market New Site
WE WILL STILL PREFER CASH, BUT WE HAVE EFTPOS ON OUR STALL. We look forward to seeing you there.
Driving Directions
Link to google maps for driving directions can be found here:
Get Directions